Our SMX West sponsors and exhibitors have great information to share with attendees. Here are several ways to connect with them:
Our sponsor and partner tracker offers Plus sessions, which are created and produced by the sponsoring company.
SMX Theater presentations are sponsored mini-sessions lasting 20 minutes each in the Expo hall. Presenters frequently cover case studies – they're a great way to learn about a company, product, service, or topic.
Access the exhibition hall for free by pre-registering for an Expo + Pass until February 29th. The Expo+ Pass gives you access to the Expo Hall, SMX Theater and Plus sessions for March 1 and 2; the Expo Hall reception and morning talk on March 1. All Access Passholders have access to all of these events PLUS all writing sessions. For an overview of what each pass offers, see our pass options page.
Featured Event: Google Dance!
The good folks at Google are throwing a Germany Phone Number party for SMX West All Access attendees! Don't miss this incredible experience affectionately known as the Google Dance* at the famous Googleplex campus.
Participation is open to the first 500 registered SMX West "All Access Pass" holders. (Sorry, 1-Day All Access Pass holders are not eligible.) If you have already purchased a 3-Day All Access SMX West Pass (or are a speaker), you are automatically enrolled in Google Dance. Want to attend? Be one of the first 500 people to buy a 3-day All Access Pass and you will be automatically registered. Transportation will be provided.
As of this post, there are less than 50 passes left! Get yours now!
Good food, WiFi and backpacks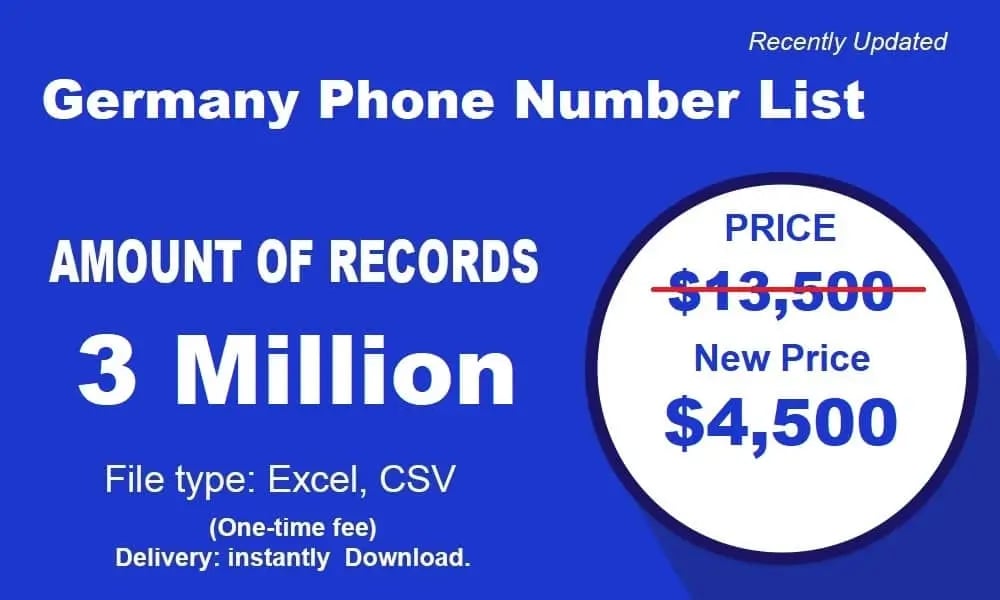 A good SMX experience means no boxed lunches at our shows. You will have a great meal and you will want to go back. You will also receive refreshments and snacks during the day. People take pictures of the food we serve at our events, they are so surprised and delighted. Honest!
We'll also keep you connected, by providing free Wi-Fi in the conference rooms. Attendees will also walk out with a handy conference